Sarang 2021 is Fairyland Fairyline Feeple60 Antique Bunny Miwa's Easter Event head when purchasing her in fullset. This unique doll head is a part of the reason I got Diana in fullset in 2021.
To be honest, my initial attempt at face-up for this head was a bit of a stumble. I didn't put in enough effort and skipped creating a mood board, resulting in a look that was too vibrant and dark for the playful and mischievous vibe I envisioned. But I learned from that experience, and this time around, I approached it differently.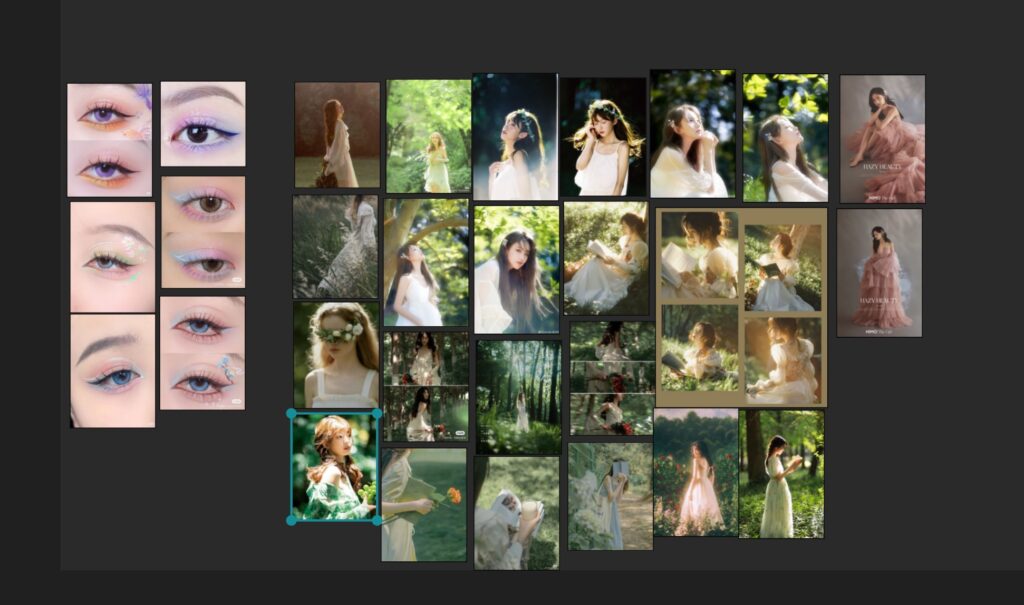 The CORE IDEA I embraced was "adorable," "playful," and "ethereal."
My COLOUR PATTELLE included Bordeaux, Sky Blue, Permanent Red, Indanthrene Blue, Dark Flesh, Carmine Rose, Reddish Violet, Dark Brown, and Lamp Black.
Keeping the ethereal essence in mind, I carefully crafted Diana's face-up to exude purity and softness, focusing on gentle lines and shading with delightful color combinations. If you look closely, you can see the soft skin texture on her cheeks, forehead and temple areas.
As always, I adorned her with lovely white lashes, which might be a bit of my healthy obsession with the color white, haha!
It's incredible how we learn and grow through our experiences, and this new face-up truly captures the essence I wanted for Diana. I hope you enjoy her as much as I do!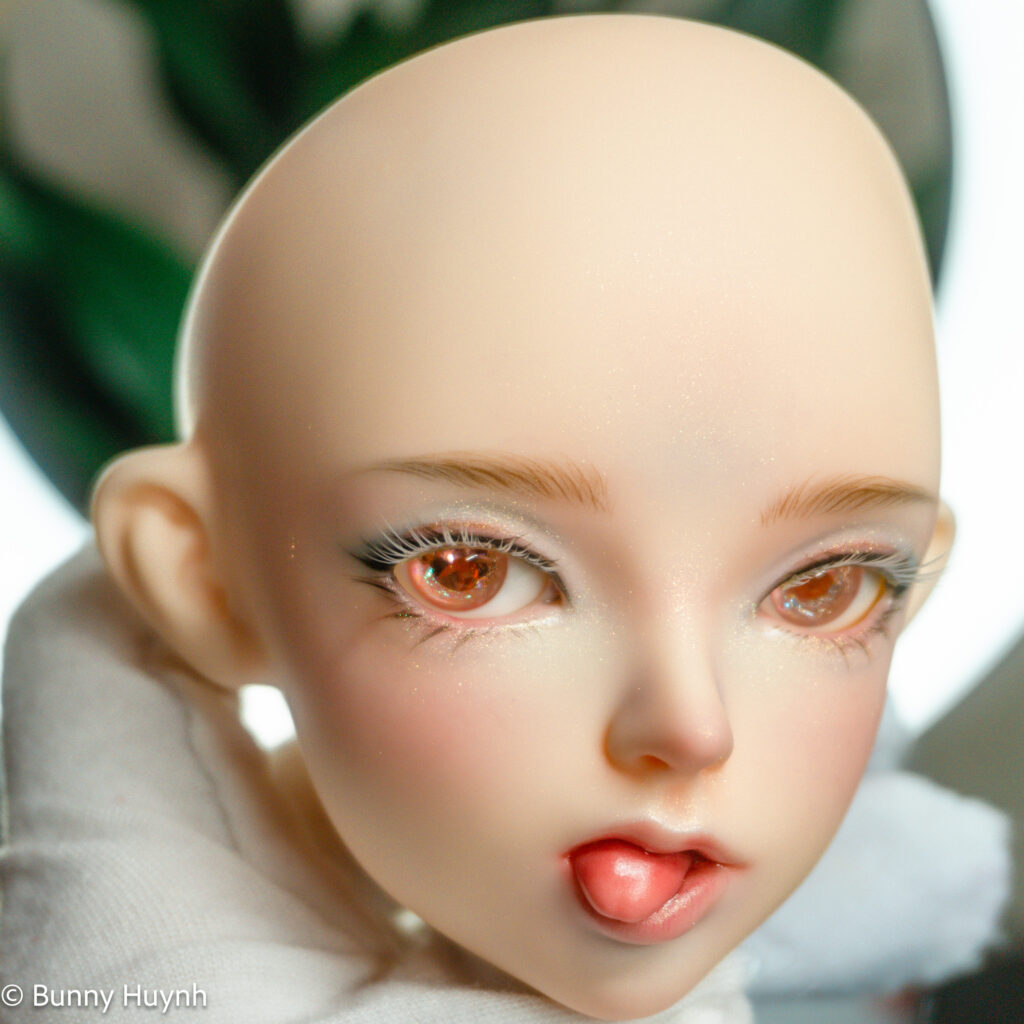 If you are interested in knowing how to use a mood board to define your BJDs face-up, I have a STEP-BY-STEP GUIDE with different Face-up cases I worked on my BJDs.