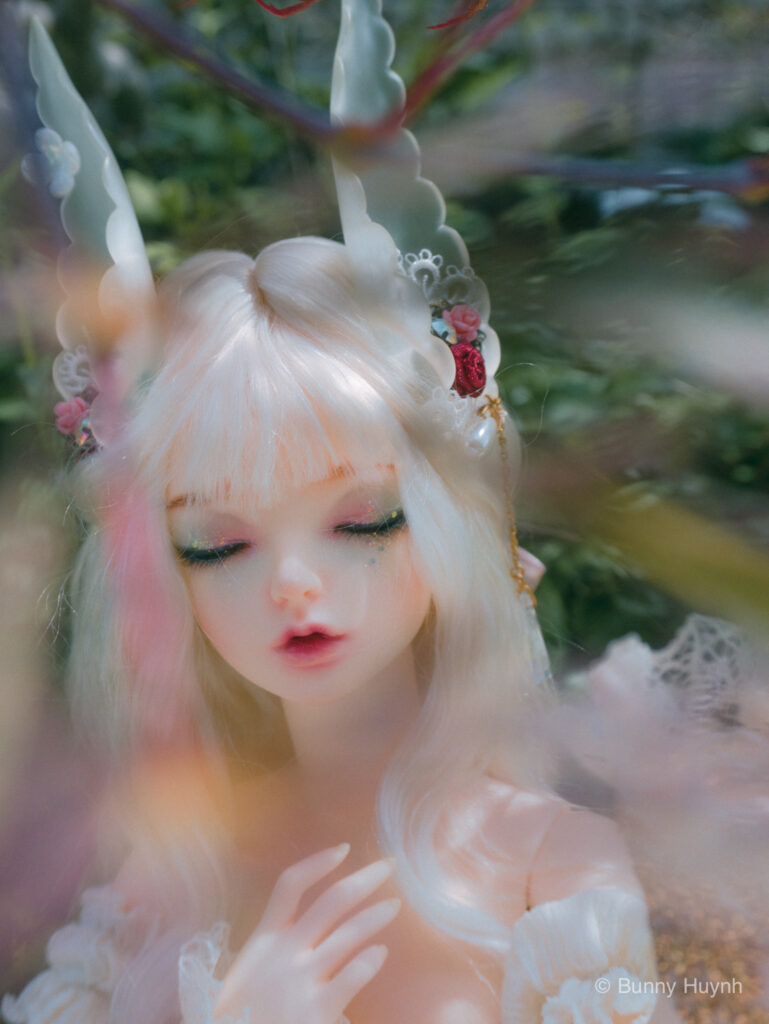 Part I: Emerging your BJD style
Have you ever purchased a new doll with a blank head, eager to create a unique character, but found yourself unsure of how you wanted them to look?
You searched high and low, hoping to stumble upon the perfect face-up, yet something still felt missing. Your precious and exquisite doll head remained without a face-up, tucked away in your closet for quite some time.
As a BJD Face-up Artist, you might assume that I always know exactly what I want for my dolls. But let me tell you, that couldn't be further from the truth. Just like you, I struggled immensely with finding the right name and designing a face-up that truly captured my dolls' personalities. I've been in your shoes before, but now I'm here to share with you how I discovered a foolproof method to determine exactly what I want for my BJDs.
The most straightforward way to define a style for your dolls is by creating a mood board!
Now, you might be wondering, what exactly is a mood board?
A mood board is a powerful visual tool or collage used to represent and convey a specific mood, concept, or style. It involves collecting and arranging a diverse range of images, colors, textures, patterns, and other design elements that evoke a particular feeling or atmosphere.
Utilizing a mood board allows you to explore and refine your core ideas until you have a clear vision in mind. Personally, I rely on mood boards to narrow down my preferences for my dolls.
---
So, how can you create your own mood board?
PINTEREST: Pinterest is an excellent platform for constructing a mood board. It provides a collection of images that resonate with you. Simply gather a wide array of images that you find appealing, and as you examine them collectively, you'll begin to notice your style emerging. What I particularly love about using Pinterest is the vast number of images available for me to collect. Plus, it's completely free! If you have an account, feel free to give me a follow on Pinterest. You can also explore my mood boards to witness the consistent and dreamy style I embrace.
CANVA: Another helpful tool for creating mood boards is Canva. It offers various mood board templates that not only incorporate images but also allow you to establish a set of signature colors. Keep in mind that certain templates may require a premium subscription, which involves a payment.
PURREF: My most favorite mood board tool. It is introduced by a Bioware's Lead Concept Artist when I took his "Character Design" course years ago. To download Purref, you need to "donate" an amount of your choice. However, i feel every penny worth for spending on this tool. With Purref, you will have the most comprehensive and general board for everything on the same surface. Below is my mood board for my Diana. You can see I have a Face-up, Photography, and outfit section next to each other.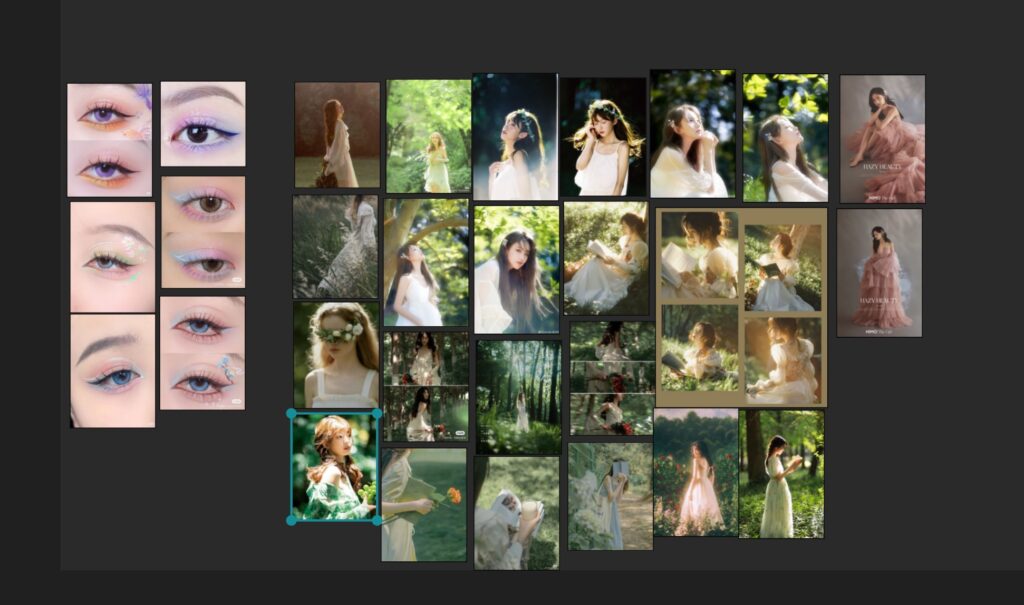 There are many more mood boards tools available today. Give yourself a free ride to explore them and fine the one you feel most comfortable with.
By utilizing these platforms and following the steps outlined above, you'll be well on your way to conceptualizing and bringing your doll to life. Embrace the power of mood boards and watch as your unique vision takes shape, ensuring that your dolls embody the essence of your creativity and imagination.
Part II: In-depth of how I conceptualize the new BJD Face-up for my Diana.