Why I gave Diana a new BJD Face-up and learned about the details of my face-up choices.
Let me tell you, it wasn't easy to part ways with Diana's Fairyland default face-up. There were a few reasons that made it tough. Firstly, I had paid $70 for it, even though it came included with her Fullset. Secondly, I have to admit, it was undeniably stunning. And lastly, it was brand new—Diana had just joined my BJD family in September 2021.
Despite all these factors, her default BJD Face-up never quite matched the vision I had for her. It emitted a sad vibe that just didn't resonate with me, leading me to use her Open-eyed faceplate rarely. Instead, about 90% of her photos feature her Sleeping Faceplate, with my own face-up work.
Now, here's where it gets interesting. The Open-eyed Faceplate ended up sitting in Diana's original box until last weekend. After a restless night where I had these weird dreams of being chased by ghosts (yes, hilarious, I know!), I unexpectedly woke up at 4 AM, inspired and driven to give this BJD faceplate a new look.
I couldn't resist the creative urge, so I jumped out of bed and, at 5 AM, started erasing her default face-up. I spent the entire day immersed in the flow of painting, transforming her faceplate into something entirely new and uniquely hers. It was an amazing experience, and I'm thrilled with the outcome!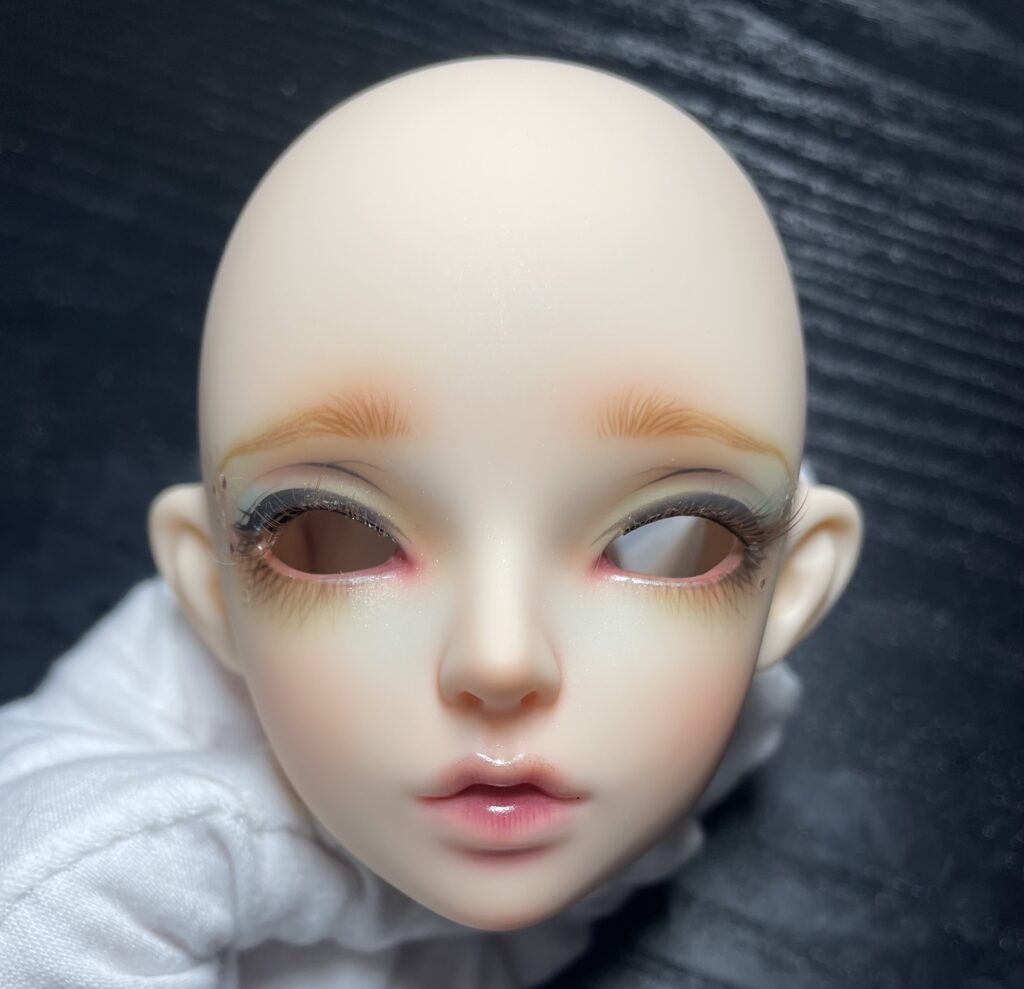 My concept for this faceplate remains the same as her Event Sarang 2021 head that I painted before.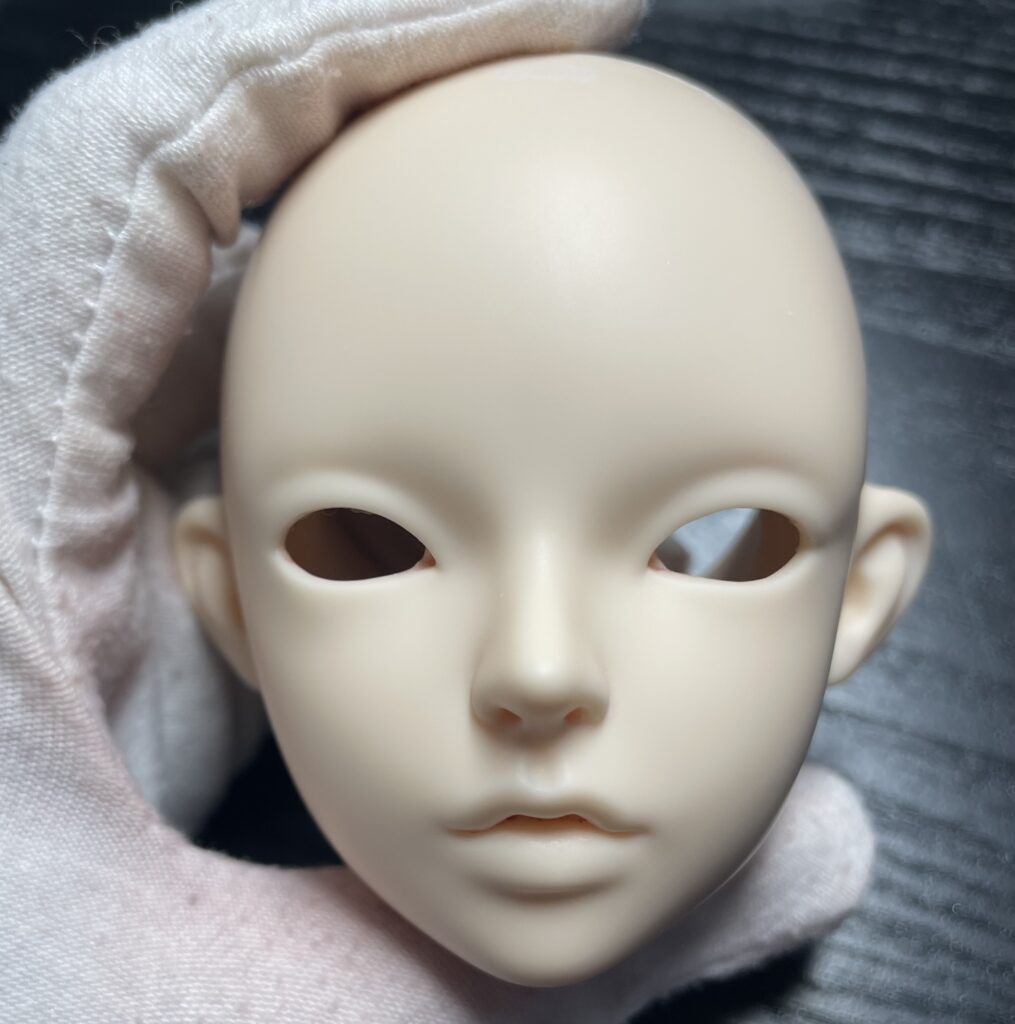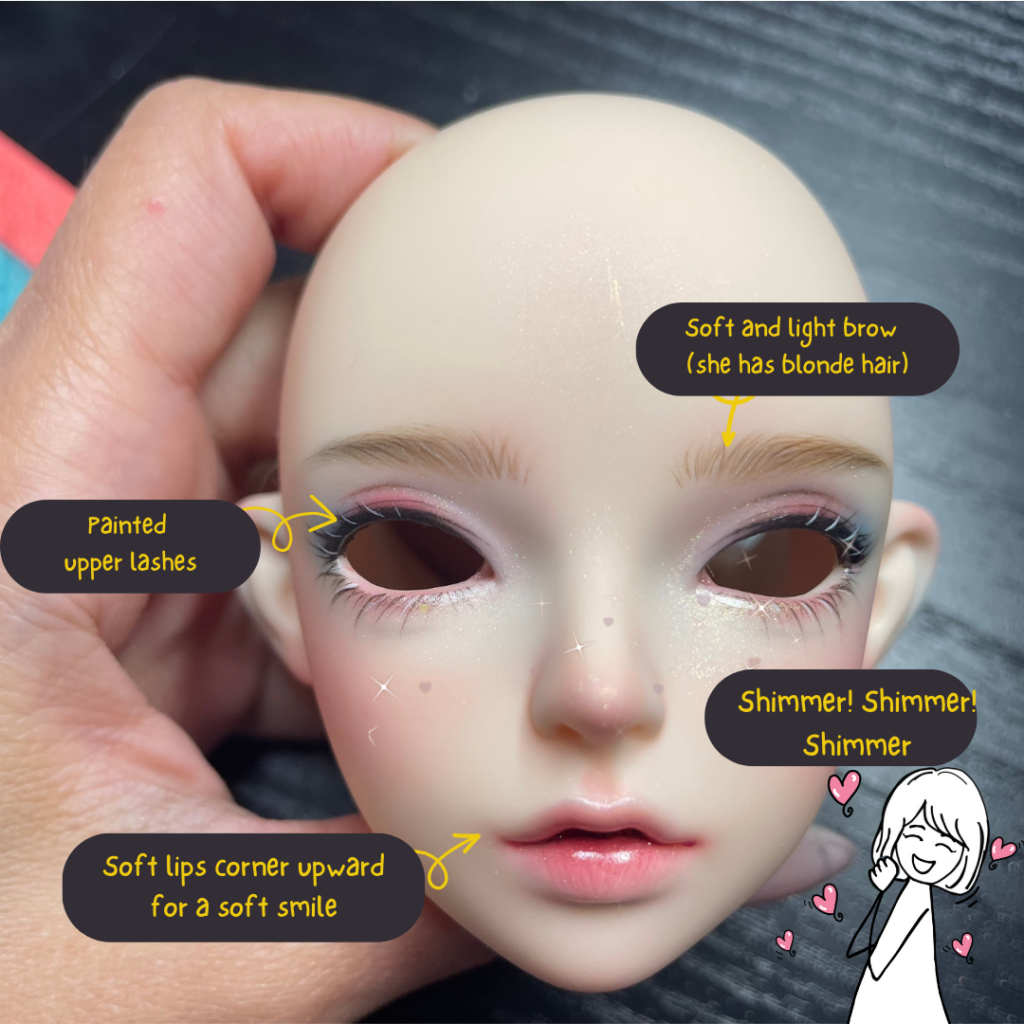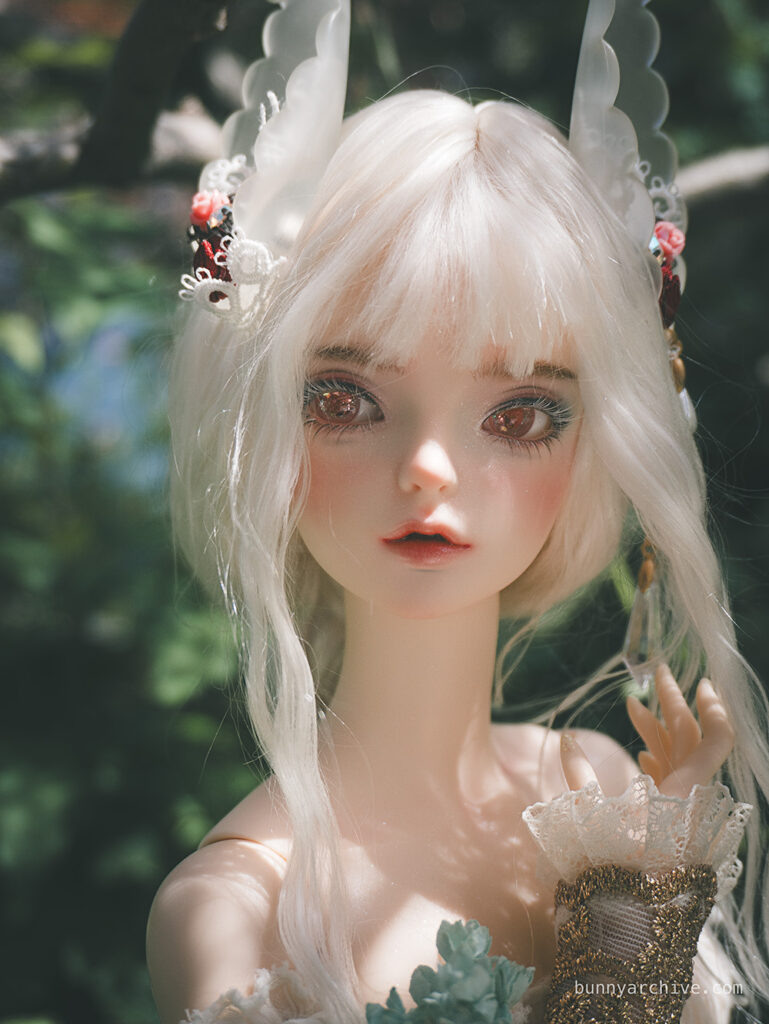 More Picture?
Visit Diana Gallery