In my previous post, I highlighted three excellent mood board tools for everyone: Pinterest, Canva, and Purref. In this post, I will guide you through my step-by-step process of defining Diana's BJD faceup using Purref, focusing on the Fairyland Feeple60 Miwa doll.
STEP 1: INSTALL PURREF AND OPEN IT
When you open Purref, you will get a blank blackboard. You can copy pictures from anywhere and paste them on this board."
Upon launching Purref, you'll be greeted with a blank blackboard where endless possibilities await. This versatile platform allows you to effortlessly copy and paste pictures from any source directly onto the board.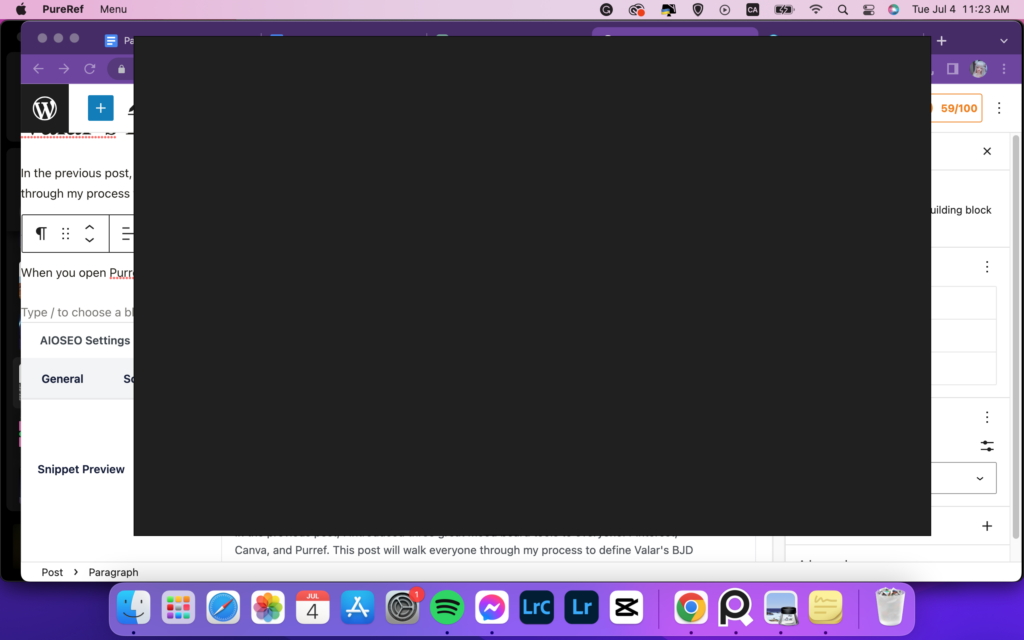 STEP 2: COLLECT FAVOURITE PICTURES TO YOUR MOOD BOARD
The source of inspiration for your BJD faceup knows no bounds. Whether it's from popular platforms like Pinterest, Google search, Bing search, Facebook, Twitter, or beyond, you have the freedom to gather idea photos from anywhere. It's not necessary for these photos to be BJD faceup images specifically. In fact, I prefer to collect a diverse range of visuals, such as real people's photos, artwork, and paintings, as it allows me to steer clear of duplicating other artists' BJD faceup work. By doing so, I can capture the desired vibe and solidify a concrete idea for my BJD Doll's faceup. Remember, there's no limit to the number of pictures you can collect. Keep accumulating until a consistent pattern emerges, guiding you towards the perfect BJD faceup.
Here's a glimpse of my board for Diana's Sleeping faceplate, showcasing the culmination of my gathered inspirations.
My core idea for Diana is something dreamy, forest-related, nature, soft, and sparkling.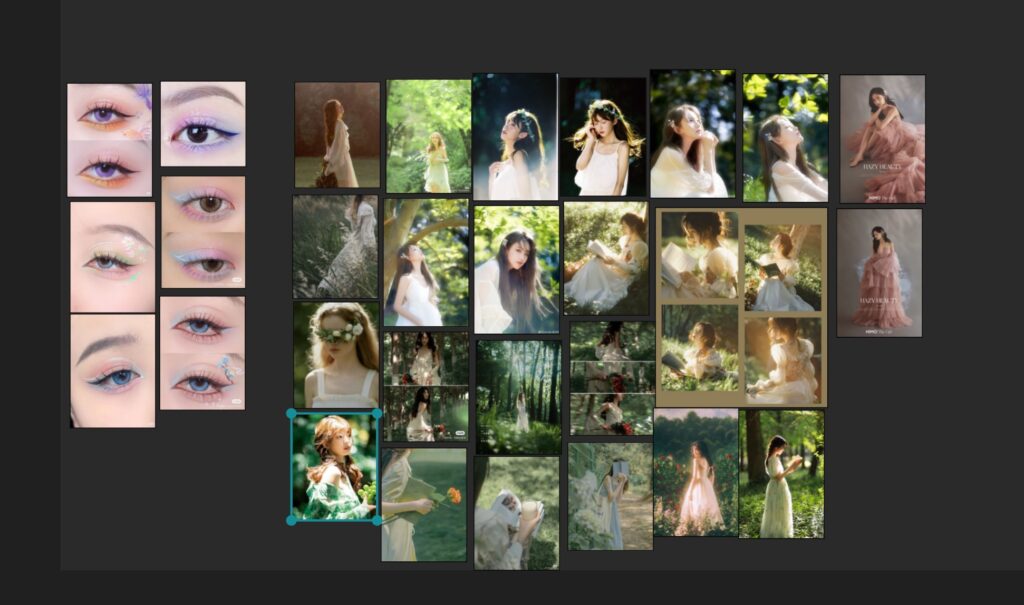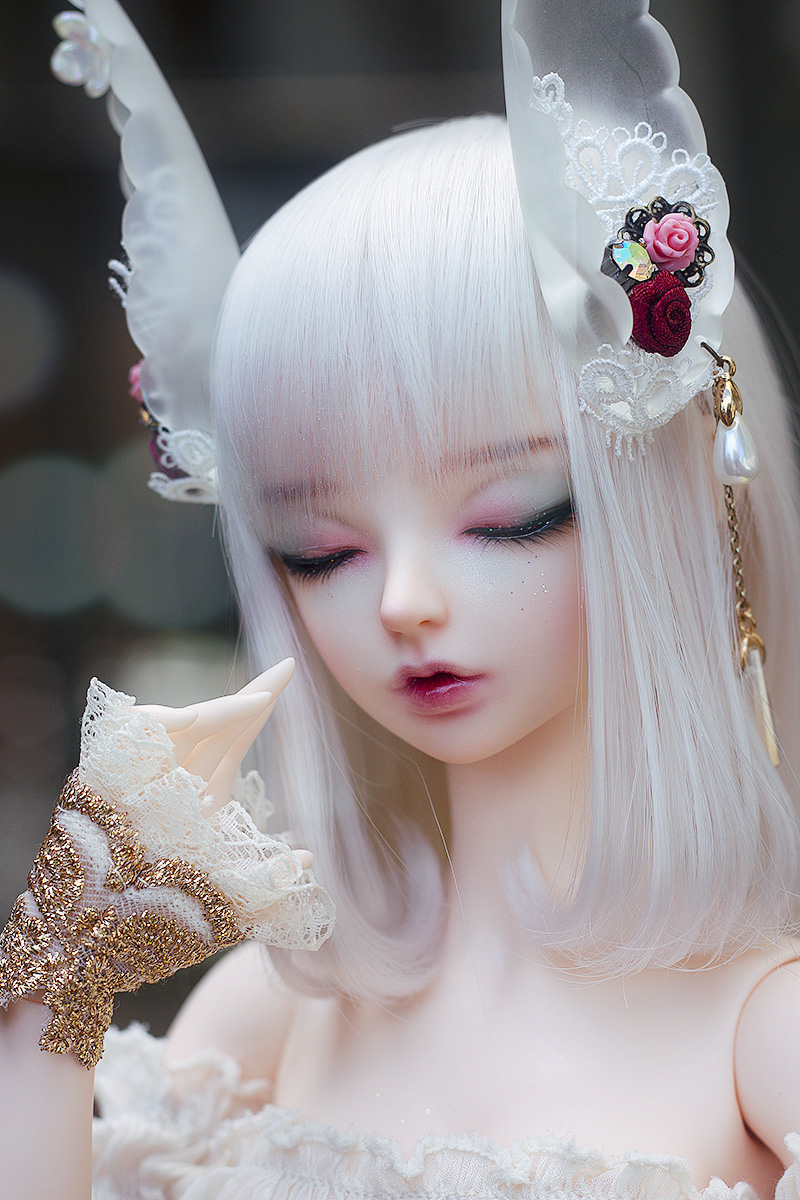 Now, presenting the much-awaited moment—here is the final BJD faceup I've painted for my Diana! I'm absolutely smitten and filled with immense pride. The faceup turned out precisely as I envisioned, and I couldn't be happier with the result.
Diana's captivating beauty is enhanced by her enchanting makeup. Her eyes shimmer with a mesmerizing blend of blue and pink eyeshadow, while her lips radiate a deep pink hue. Her light-colored brows perfectly complement her overall look. Adding to her allure, her eyelids glisten with an abundance of sparkles. When photographed amidst nature, Diana exudes an undeniable charm that captivates all who behold her.