Volks BJDs are renowned for their exceptional quality but are also notorious for their high prices and rarity. To clarify, acquiring one involves winning a lottery for a purchasing opportunity. Yes, you heard that right, a lottery just for the chance to buy a specific BJD.
I must admit that I have mixed feelings about this system for a few reasons, but I can never overlook the outstanding quality of Volks BJDs. This BJD face-up commission for Volks Rapunzel reaffirms my belief in their craftsmanship.
Upon first encounter, Rapunzel strikes me as impressively large. She belongs to the Super Dollfie line, standing at a height of approximately 64cm. My second impression centers on the superb resin quality. When I held her head in my hands, it felt remarkably satisfying. It might sound unusual, but the weight distribution felt perfect.
However, I must confess that I'm not particularly fond of Volks' BJD Face-up service. It has consistently fallen short of my expectations. Despite notable improvements in the quality of their face-ups, they still fail to meet my perfectionist standards in this particular area. Moreover, it often appears as though they apply the paint directly onto the resin, necessitating an additional step to remove paint residue.
The primary objective of this BJD Face-up commission is to create a charming appearance for her. I primarily employed soft, cool pinks and vermilion as the primary color scheme.
You can see I changed her eyeliners, eyebrow shape and grease. She looks much softer and adorable.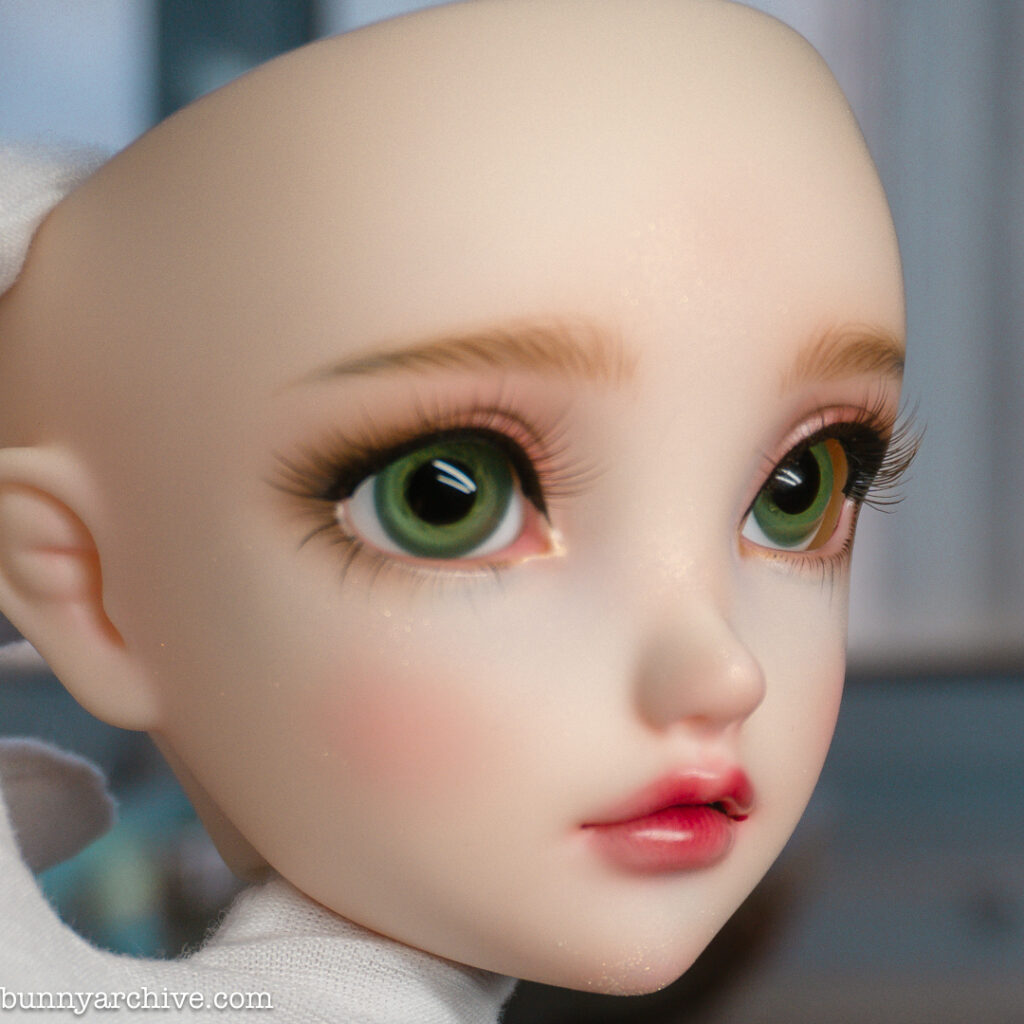 Final Work photos
The face-up process was truly enjoyable for me. Painting Volks Rapunzel was a breeze, and the outcome left me extremely pleased and satisfied.