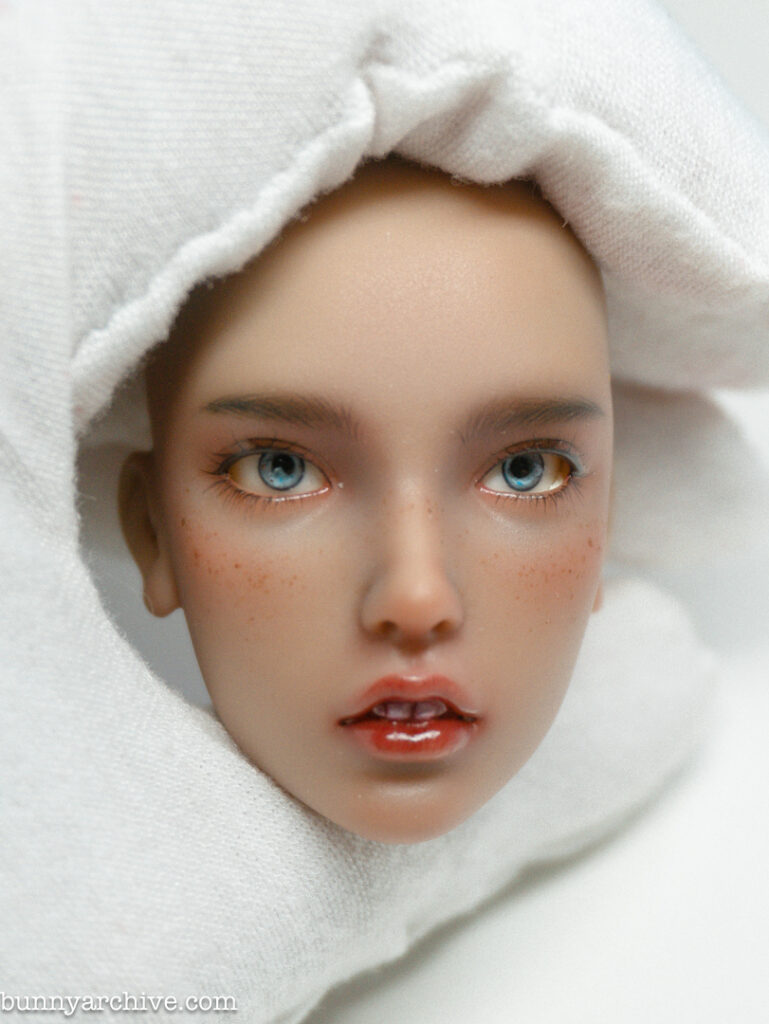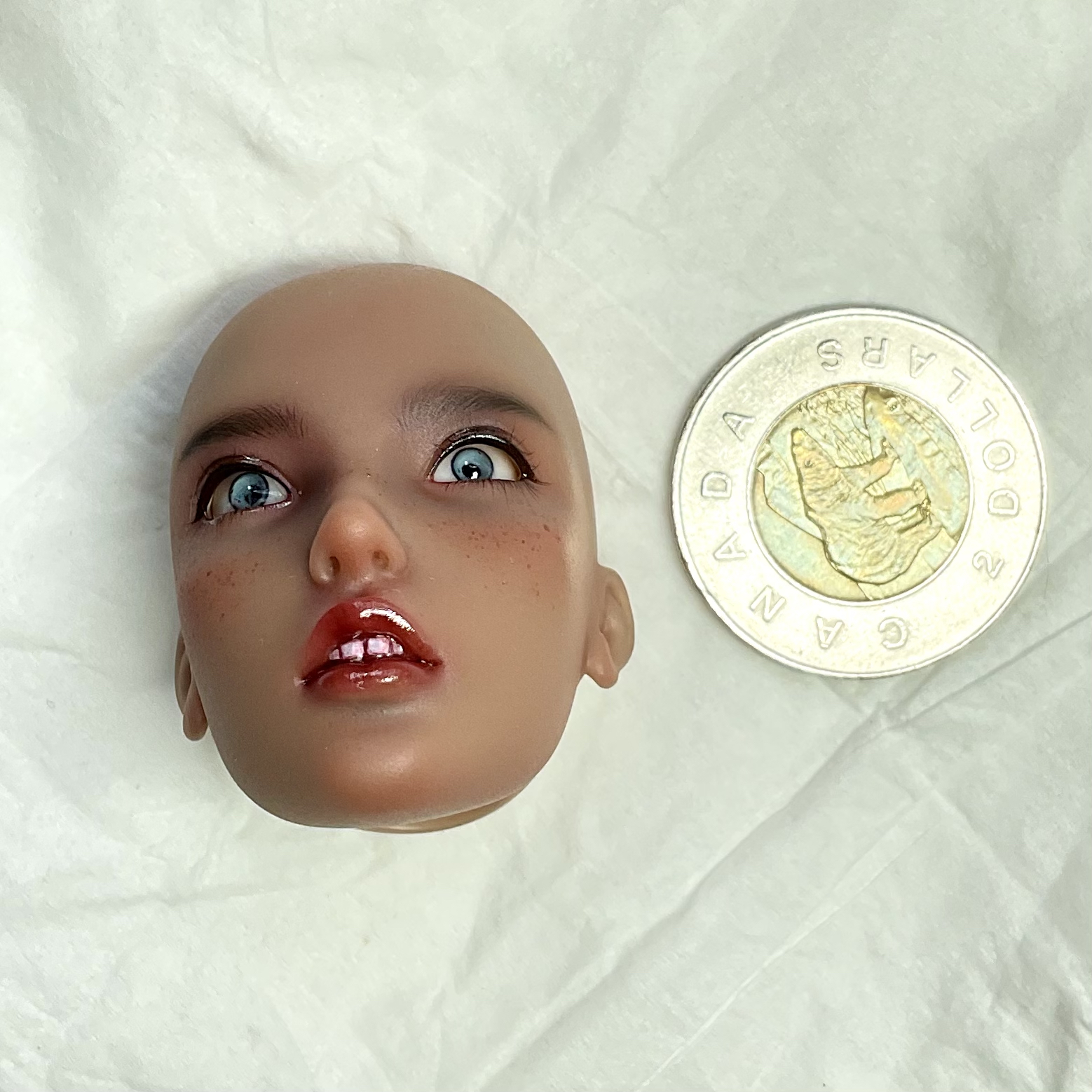 This particular BJD Face-up commission holds a special place in my heart, as it marks my first experience painting a doll head of such petite dimensions, aside from my Chicline girl. I was truly amazed by her exquisite beauty. Despite her diminutive size, her sculpt boasted complicated detailing.
Moreover, it was the first time I found myself challenged by the task of holding such a small doll's head in my hand – she's truly tiny! Nevertheless, I take immense pride in the fact that I was able to delicately paint intricate features like eyelashes, brows, and teeth.
The commission process went exceptionally smoothly, and I am deeply appreciative of the owner's kindness and support throughout the journey.