In my previous post, I highlighted three excellent mood board tools for everyone: Pinterest, Canva, and Purref. In this post, I will guide you through my step-by-step process of defining Valar's BJD faceup using Purref, focusing on the Fairyland Feeple65 Chloe doll.
STEP 1: Get your Purref ready. Download and install it.
Upon launching Purref, you'll be greeted with a blank blackboard where endless possibilities await. This versatile platform allows you to effortlessly copy and paste pictures from any source directly onto the board.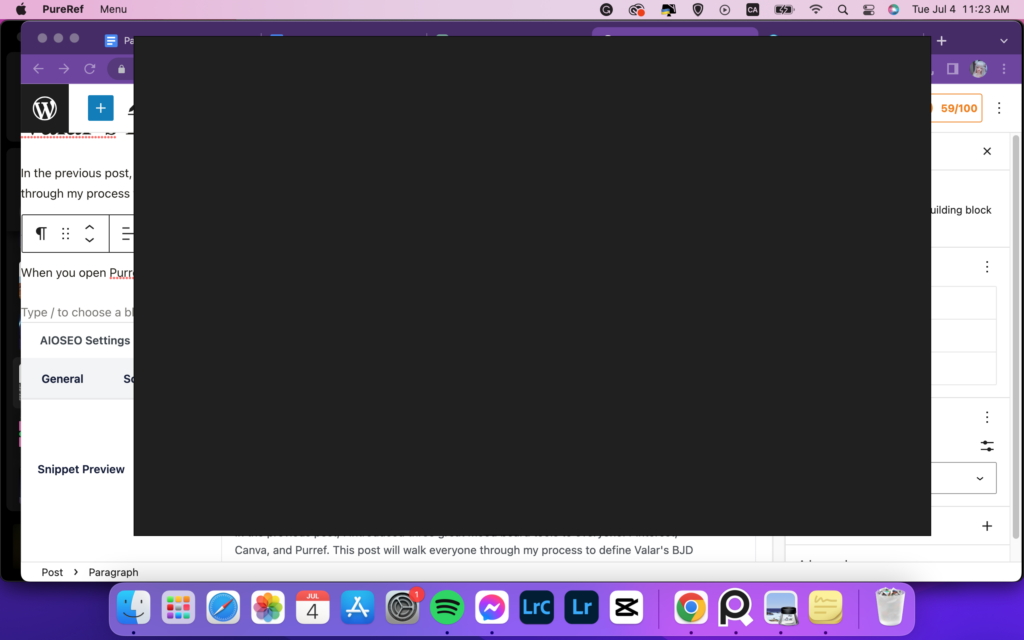 STEP 2: Collect photos you like and paste on your Purref board.
The source of inspiration for your BJD faceup knows no bounds. Whether it's from popular platforms like Pinterest, Google search, Bing search, Facebook, Twitter, or beyond, you have the freedom to gather idea photos from anywhere. It's not necessary for these photos to be BJD faceup images specifically. In fact, I prefer to collect a diverse range of visuals, such as real people's photos, artwork, and paintings, as it allows me to steer clear of duplicating other artists' BJD faceup work. By doing so, I can capture the desired vibe and solidify a concrete idea for my doll's faceup.
Here's a glimpse of my board for Valar, showcasing the culmination of my gathered inspirations.
Remember, there's no limit to the number of pictures you can collect. Keep accumulating until a consistent pattern emerges, guiding you towards the perfect BJD faceup.
BJD Face-up Case
Valar Skywalker
Fairyland Feeple65 Chloe
My core idea:
Ethereal
Pure
Soft
Fantasy
Blond
Sparkling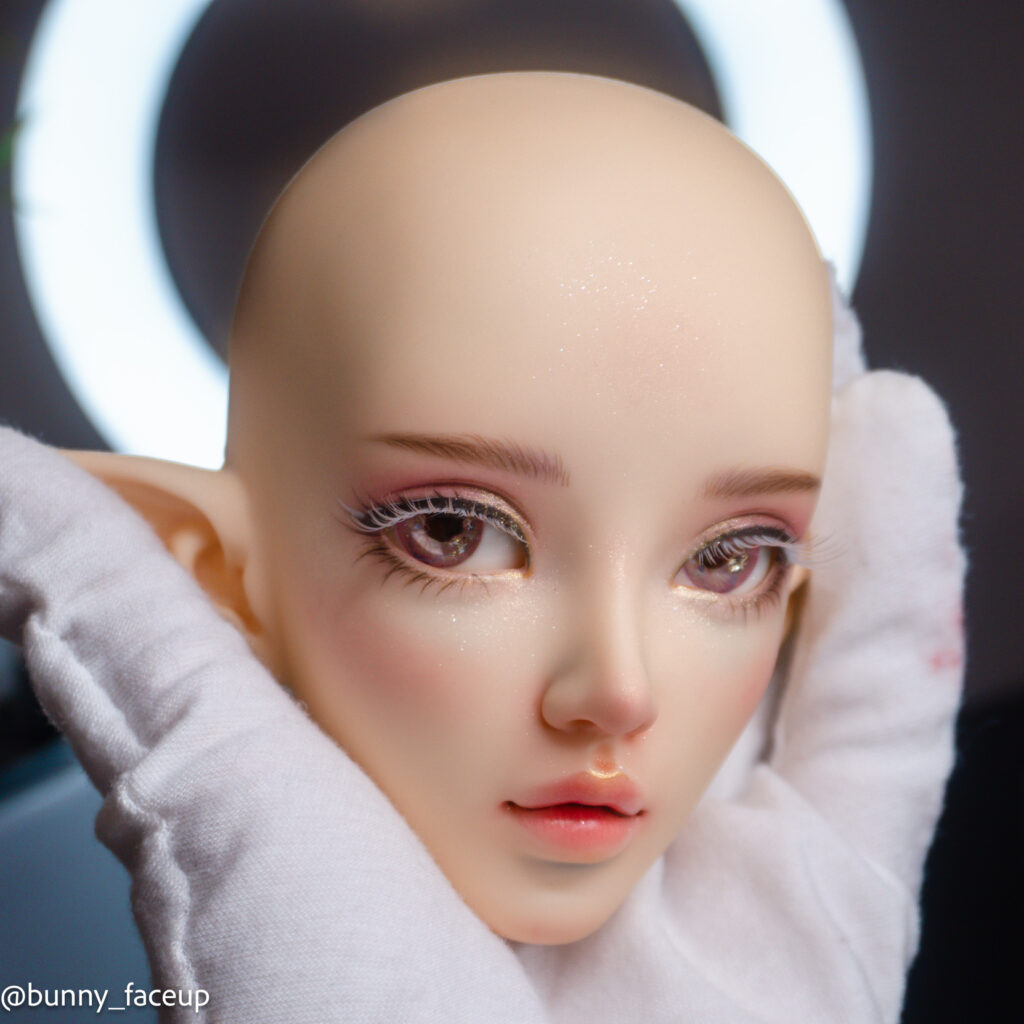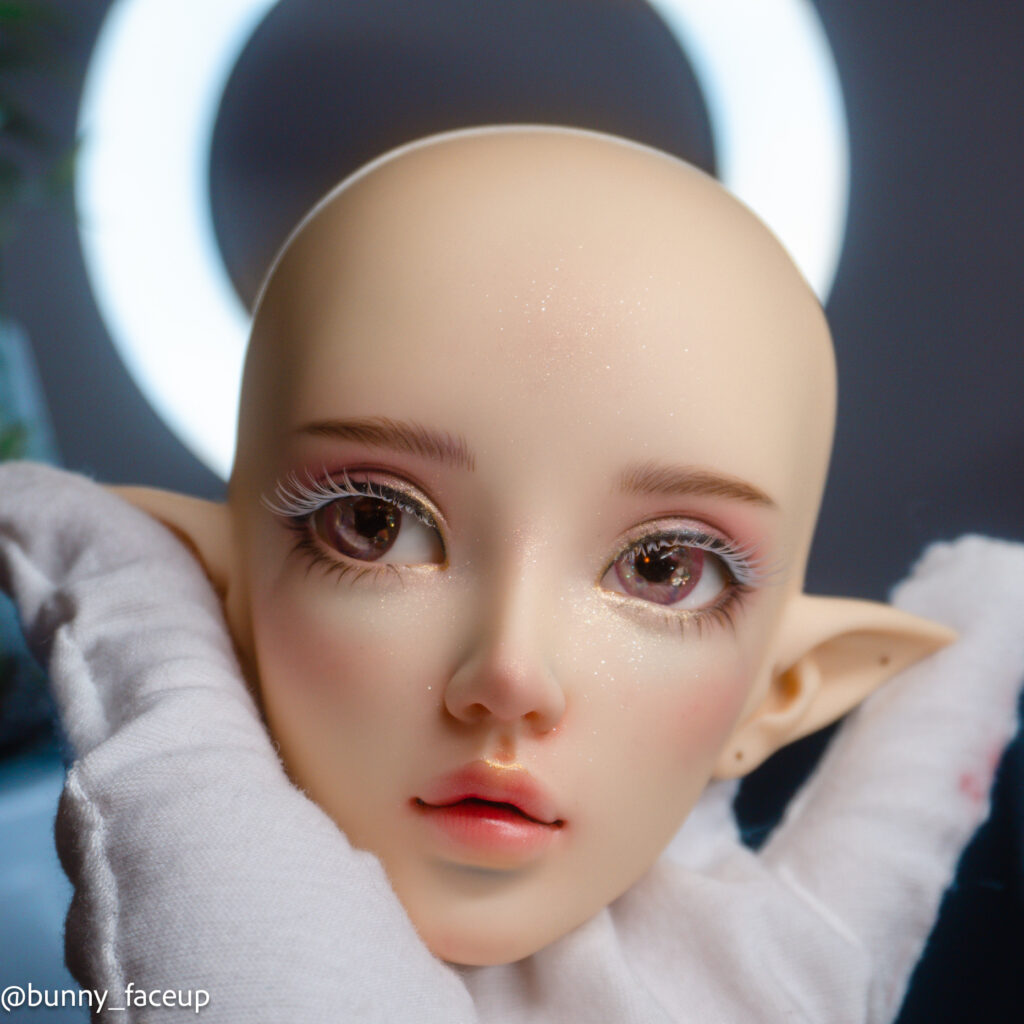 The predominant color scheme chosen for the entire face is a delicate NUDE PINK. To enhance the lips, a vibrant coral pink shade has been carefully selected.
Sparkles have been generously applied to accentuate and illuminate her mesmerizing eyes, creating a captivating sparkle effect.
To achieve an ethereal aesthetic, the final touch comes in the form of delicate white eyelashes, perfectly complementing the overall look and adding a touch of enchantment.
Check out my other doll's Face-up defining processes with my beloved DIANA DREAMWALKER.